Hey There!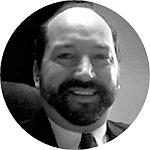 I'm Steve Dougherty, the creator of these videos.
Thank you for taking the time to check things out and if you've purchased from me then thank you for your business also.
A quick tip:
Be sure to whitelist my email if you have signed up for my update notification newsletter. Here is how:
https://plr4wp.com/whitelist-instructions.html
You are in good hands when it comes to the training videos on this site. Whether you are wanting to rebrand / resell them or just learn from them, these high-quality training videos are a great investment.
One of the things that prompted me to begin creating how-to videos was the frustration I felt when trying to learn something new from YouTube (or other platforms) videos that left many important details out because the trainer either didn't know those details or they assumed I did.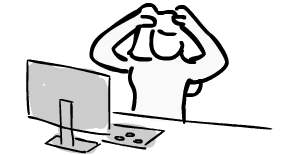 On top of that, the majority of those YouTube videos were so outdated the items on my computer looked nothing like those shown in the videos 
So I set out to change that and I hope you like (and learn from) the outcome.
In case you do not know who I am, here is a little background:
I come from a loving military family. Our regular moving from base to base had it's pluses and minuses but one of the biggest (looking back on it) advantages was the requirement to quickly learn to blend in and make new friends.
This developed some communication skills that have allowed me to absorb information and pass it on in an easy to understand 'non-techie' way.
WordPress can be technically challenging to the layperson (newbie) so I make it easy and in some cases fun to learn.
"To some, that might come across as a rather bold claim…"
To some, that might come across as a rather bold claim but I'm confident enough in my 7 + years of using WordPress to not only make that claim but back it with a full refund of what you pay for ANY of my courses.
In addition to loving WordPress, I also get my jollies from helping people.
As many of the testimonials I receive talk about, I'll help you before, during and of course after you have made a purchase.
Feel free to test that by simply sending me a question. Ideally it would be a WordPress related question but it can be on anything and I'll reply with as much info as I can come up with.
Fair Warning:
1. I tend not to provide one or two word answers. I want to provide an understanding as well as the answer & sometimes that requires a paragraph or 5.
2. My knowledge of quantum physics is fuzzy so please avoid any questions on that topic.
"My Mission With These WordPress Training Modules"
I want to make knowing how to use WordPress easy & fun for you and your Customers.
To do this I need to provide the largest and most up to date WordPress training on the market and keep that training enjoyable to consume.
WordPress is constantly evolving so find someone you are comfortable with to keep you informed & up to date on all things WordPress. I hope I can be that someone.
Please Join Me On This Journey