Discover How Easy It Is To
Be A WordPress Authority To Your Customers…
Don' t Waste Another Minute Looking For High-Quality, UP-TO-DATE (version 6.x ), Pure White Label WordPress Training For Your Customers!​
"Steve emulates what customer service is all about!"
"I let my fingers do the walking and found Steve's videos. I sent him an email asking a few questions, and not only did I get a response in about 2 hours, the additional information he provided was absolutely awesome. Long story short, I purchased his Amazon S3 video's and information he provided in my emails BEFORE I purchased, and all the videos and awesome suggestions he provided, I had all 400+ videos uploaded before I went to bed. Amazing quality, and amazing INFORMATION. I definitely will purchase many more of Steve's products."
Allen L.
"Steve's Videos Are Such That They Really Drive The Points Home Of The Topics He Is Teaching"
"To any and all who are looking for a great way to offer training to clients and/or to a membership site or even just getting much need training for one's self then we here at NuEranet highly recommend Steve Dougherty from PLR Video Direct. Steve's videos are such that they really drive the points home of the topics he is teaching and they are very personable and pleasant to watch and listen to. They are of a caliber that we don't hesitate is in recommending the use of the videos for whatever purpose you find you need. Steve is always helpful whenever we contact him about any questions and this we value highly. We give him A+ rating."
NuEranet Consulting
"Steve sets a new level of excellence in customer support"
"Steve's video series products are the best I have ever had the great pleasure to download and use. His natural presentation style is very easy going and casual.
It's a pleasure listening to him as he presents the well-researched material.
Steve sets a new level of excellence in customer support.
I ran into a problem and contacted him. He personally responded to my question within hours and did his best to help me.
It turned out to be a problem on my PC. I have a deep respect for this fine man and highly recommend his products. Spend the money and purchase his product.
You will not be disappointed."
Dennis M.
Let's Have A Look At What You Receive Inside Each Volume
Camproj & Source Videos
The Camproj & source video files for ALL the videos. PLUS the PSD source file for the opening & closing call to action images on each video. As mentioned in the Demo Video, there are detailed tutorials within the Members Area on using these items to rebrand your videos. The PSD file includes 13 additional background looks.
NOTE: Training Included For Branding Without Using Camtasia Studio/Camproj Files. Use the FREE Openshot Video Editor
Unbranded Web-Ready Videos
Each Volume has a set of unbranded White Label, Hi-Definition MP4 videos that are ready to be uploaded to your server as-is. Some Members want to provide immediate WordPress training to their Customers while they are getting the training re-branded / re-purposed. These Web-Ready videos work perfectly for this.
Marketing Package
The Marketing Package for each of the Volumes includes a static HTML mini-site sales page customized for that particular set of WordPress training videos. Plus there is the matching thank you / download page for that set. Also, there are Extra images that include a set of Banner images and all the source (PSD) image files.
Transcripts From Videos
Each video is professionally transcribed. You can use these to record your own custom voiceover, add to a text box below the video, create custom eBooks and even some have repurposed the transcripts into PowerPoint style videos.
Unbranded Sales/Sample Video
Each of the Volumes comes with an unbranded Sample Video which you can use on your sales page(s). These videos briefly describe that Volume then plays a few snippets of videos from that Volume. This allows for your site visitor to see & hear the quality of the training prior to purchasing.
Over-The-Top Customer Support
Since the late 1980s, either while working for someone else or in my own businesses, my Customer Support is what has set me apart from my peers. I personally reply to all questions whether they are product support related or just a simple 'how-to' type question AND I do so within a couple of hours or less.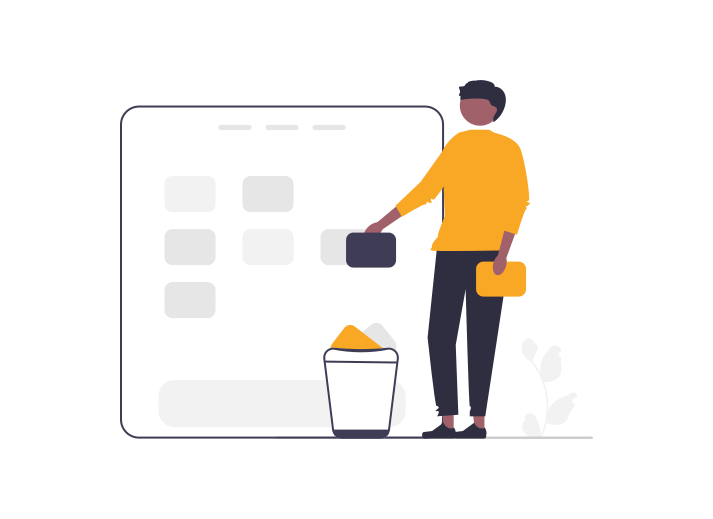 Stop Trading Time For Money!
These White Label WordPress training videos are the answer to your question:
How Can I Create High Quality WordPress Training & Still Have Time To Do Everything Else?
The problem for most people is that creating your own product is very time-consuming & that's if you know what you are doing. The cost of researching, recording, editing and producing your videos is expensive and even more costly if you decide to outsource this task. Then you have to write the sales letter, put together the sale page, the download page the graphics and so much more.
Your Product Creation Workload Is All But Gone With PLR4WP
So if you are like my past and current customers who want a solid set of training videos AND you don't want to spend the time and effort to create the product, then you owe it to yourself & your customers to make PLR4WP your one-stop shop for High-Quality WordPress Training Videos.
These PLR WordPress Volumes each come with a 100% Satisfaction Guarantee. You will be absolutely satisfied with these training videos and PROUD to call them your own with YOUR Customers & Clients – or you will get a prompt and courteous refund.
Some facts about us
We believe in the value of relationships. We view every client relationship like a partnership and truly believe that our success is a result of your success.
Take Your WordPress Clients From Newbie To Ninja
Even the newest of WordPress novices can start with Volume 01, and after finishing Volume 14, they will have built a secure & fast WordPress website.
These Volumes are packed with WordPress training on topics like:
Basic Starter, Security, Content Creation, eCommerce, Speed, Maintenance, Customization & more!
You Have Two Choices At This Point…
Option #1 – Create Your Own Product (not the ideal choice)
Although there's nothing wrong with creating your own product.
If for some reason you choose option one, you will know firsthand that my offer was the better of the two, because it can be extremely time-consuming or expensive if you decide to outsource everything…
It can easily take 100 hours or more to create a product, write the sales copy, do the graphics, and get it all online… And that's if you know what you're doing!
If you decide to outsource the project like most marketers, you'll pay hundreds of dollars for product creation, hundreds of dollars for expertly written copy, and hundreds of dollars for graphic design…
The cost to create a high-quality product with sales copy and graphics can easily exceed $2,000.
Option #2 – Invest in This White Label WordPress Training Package With Full PLR Rights…
You'll get my professionally created, up-to-date WordPress training package that people want & need. Plus you can start selling TODAY…
No spending weeks creating a product or waiting for your outsourcers to finish the job…
You can be live shortly after you click the button below, and for MUCH, MUCH less than what you'd spend if you outsourced the whole thing.
You Also Get These Bonuses…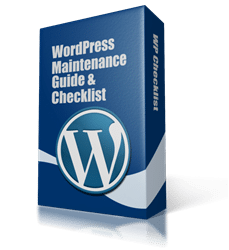 Re-Brandable WordPress Maintenance Guide & Checklist
Both the Maintenance Guide and the Checklist come in both Microsoft Word Doc and OpenOffice Writer formats for easy editing.
The Maintenance Guide is a 19-page report that details the basic steps involved in maintaining a WordPress site. Items like working in Maintenance Mode, Doing Backups and Managing the Database.
The Checklist is a 2-page cheat sheet of what to consider in doing proper maintenance of a WordPress site.
Either one or both of these documents can be used by you as a list-building giveaway additional product bonuses or even broken down and re-purposed into blog posts, Tweets or whatever you can think of to help your marketing efforts.
Bonus Training Video – How To Re-Purpose & Re-Brand
Discover Some Cool Audio & Video Editing Tricks Anyone Can Do!
Here is a training class on how you can take full advantage of your White Label WordPress Videos and the accompanying transcripts.
You are receiving over 50 minutes of detailed training in 7 video segments. With the video table of contents, you can quickly navigate to the section you need to review.
Each segment is a 'look-over-my-shoulder' style of teaching so you actually see these techniques being done and not just reading about someone's ideas in a PDF.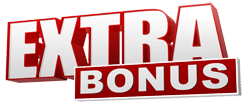 Each of The Volumes Have Bonuses As Well
Each of the Volumes comes with its own bonuses that either has Resell or Master Resell Rights meaning you can pass them onto your Customers.
So in addition to the above 2 Bonuses, you have between 1 and 4 Topic Specific Bonuses for each of the Volumes.
Some are eBooks some are WordPress plugins and others are MP3 Audios that will provide you and your Customers additional training in running a more profitable WordPress site/business.
Okay..So How Much Are These In-Depth WordPress Video Courses Going To Cost?
When you take action right now, your 300+ WordPress Video tutorials (all Volumes) will be available for instant download, so there is no waiting to get your hands on these white-label videos & all the goodies that go with them.
For a single payment of $347 – LESS THAN A BUCK TWENTY-FIVE EACH – you will have instant access to these training videos along with all additional new and updated training for an *ENTIRE YEAR!
You can resell individually, in groups, or what a lot of my Customers do is generate recurring income with a membership site and drip the videos like one volume each month. Or a combination of these methods to increase your ROI.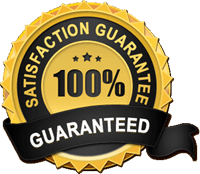 Plus, I'll Remove Your Risk While You Enjoy, Learn & Profit From These Video Tutorials!
100% Iron Clad 7-Day Money Back Satisfaction Guarantee!
When you invest in these White Label WordPress Video tutorials, you will have a full seven days to review the videos and ensure your satisfaction.
I am 100% confident you will be absolutely delighted with everything you are about to discover, but just in case…
You are fully covered by my ironclad, no-quibbles satisfaction policy, which means if you are not totally delighted with this program, you will get a prompt and courteous refund.
All I will ask from you is to give it a genuine try – how easy is that?
If you're ready to give it a go -Then don't wait any longer – you can get started NOW!
Risk-Free Acceptance Form
Yes! Steve, Please Give Me INSTANT ACCESS To This Complete White Label WordPress Video Training Course!
All 300+ Training videos (Volumes 1 – 14) in Hi-Def 1280×720 MP4 format
One Year of access to the Members area where all the download files are located.
All additional training content AND All Updates (I regularly add more videos and update existing ones)
The BONUS Products (from all 14 Volumes) that you can use and pass onto your Customers.
All the custom Copy & Paste files demonstrated in the training videos.
The MP3 Audio files from ALL 300+ training videos (Volumes 1 – 14).
The Transcripts from All 300+ training videos (Volumes 1 – 14).
Complete Marketing Package to help you resell the training videos (includes minisite, graphics, source files…).
Unbranded Sample Videos for each of the 14 Volumes.
Camtasia Studio, video source files for easy editing/branding for all 300+ training videos (Volumes 1 – 14).
License Certificates for you (PLR) & your customers (Personal User Rights)
Here is a SAMPLE of the PLR License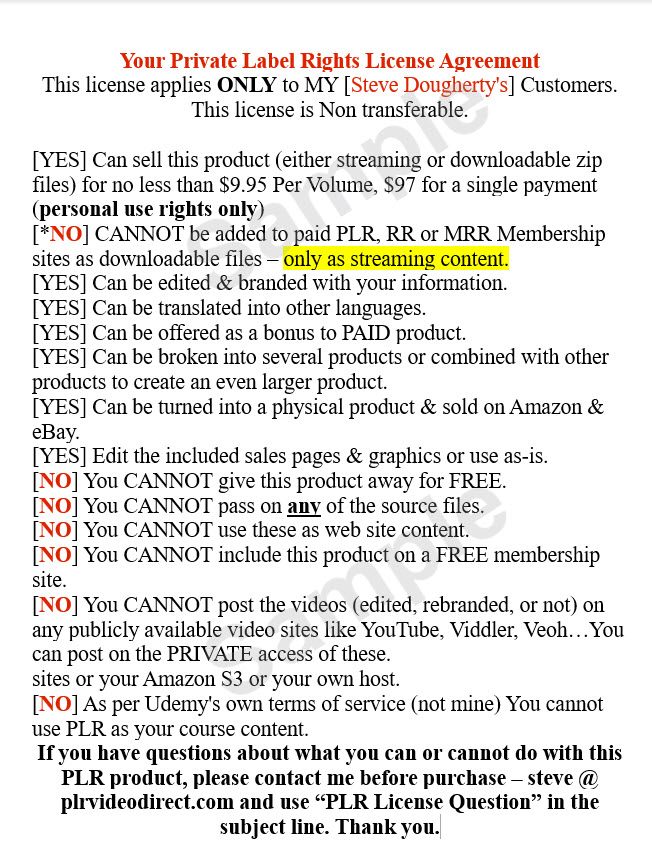 What Can I Do With These Resell Rights?
You Can Re-package Into Multiple Products.
You Can Sell Your Videos and Keep 100% Of The Profits.
You Can Get An Affiliate Army To Promote Your Videos For You.
You Can Edit Your Videos To Match Your Brand.
You Can Use Your Videos To Enhance Your Online Brand And Credibility.
Use That Credibility To Set Up Joint Ventures.
Use Them For Offline Marketing Training.
You Can Re-Purpose Your Video Transcripts Into eBooks.
Use Them For Personal Use, These Training Videos Are Awesome.
Use The Transcripts To Re-Record The Audio & Replace My Voice With Yours.
Use The Transcripts & Screen Capture Portions Of The Videos To Create A Graphical eBook.
Add Them To Your Paid Membership Site
…And So Much More!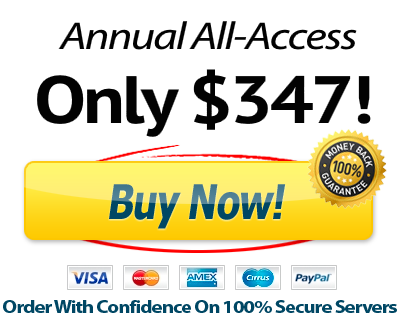 *Annual Renewals Are $197 For All Updates & Additional Videos.
INSTANT ACCESS
It doesn't matter if it's 2:00 a.m. in the morning!
Major Credit Cards & PayPal Accepted
My Suggestion…Take Action NOW! Think BIG! Isn't It Time?
*WordPress is a registered trademark of WordPress.com, WordPress.net, WordPress.org, WordPress.tv, & WordPressFoundation.org. The name and text used here are for descriptive purposes only. We are not affiliated with WordPress in any way, nor do they endorse these products. But it would be pretty cool if they did. We have presented these videos to help you and your business grow.