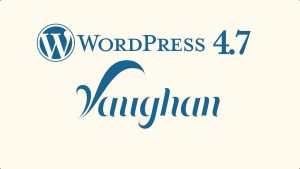 I wanted to let you know the videos in PLR4WP are up to date with recent release of Version 4.7 of WordPress.
IMPORTANT – PLEASE READ IT ALL (ask question if not clear)
When There Are Updates To Current Videos…
For the benefit of current Members, I'll upload packages to the Members Area containing just the updated files. This way you do not have to download everything, only those files that have been updated.
These 'separate' packages will be in the Members area ONLY for a couple weeks before I remove them and the updated files are incorporated into the rest of the normal downloads. This way new Members will not get to confused about the difference between these things listed as updates and the other download files.
So get these updated files downloaded before the date I they are removed or you'll have to re-download all the existing zip files in order to just get the updated ones.
When a new (major) version of WordPress is released, among other training updates, I'll create a video covering what is new in that version.
For Example…
I've created a new video in Volume 01 titled What's New In Version 4.7 and it is listed as video 3.3.
You can add this to your 'sales machine' or replace the original video 3 with it. The original video 3 was Whats New in WordPress Version 4.5. So if you want to keep both in your Sales Page/Membership site, or replace the original with the new, it is up to you.
Since many of you re-record the audio tracks with your own voice, as with previous updates, I try to update the existing videos without changing the audio whenever possible.
This prevents you from having to record new audios and sync them to the new updated videos.
In the emails I send out letting you know of these updates, I'll also tell you if the video was completely new or if the original audio track is still in place.
This means all you need to do is take these new videos, remove the audio track and put the audio track you already have, in it's place. Here is a video I did that walks you through the entire process:
As I've mentioned before, if you see any videos that you think need updated, please let me know what in the video is outdated, and I'll get them updated immediately and added to the Members area.
It is completely up to you but my suggestion is…
The updated videos are to replace the existing videos of the same number.
For example, if the updated video 15 in Volume 03 is named video 15.3 and it needs to replace your existing video 15 or 15.2 if that is the one you have currently.
Again, if you have questions, suggestions or comments, please let me know.
Steve Dougherty